Schnee von gestern
The german expression is similar in meaning to "Water under the bridge".
Installation. Sofa, miscellaneous mess, cushion with hidden speakers,
sound loop, 27 minutes. Berlin, 2015.
Nominated for the Art Prize of The Museum Haus am Kleistpark 2015.
Shown at the exhibition Autopoiesis 2015.
Sitting on the Sofa you hear a sound loop. Seven people are describing the way to order their private surroundings in real life compared to the order they create in their virtual life. Do different systems exist to order or clear real and virtual spaces?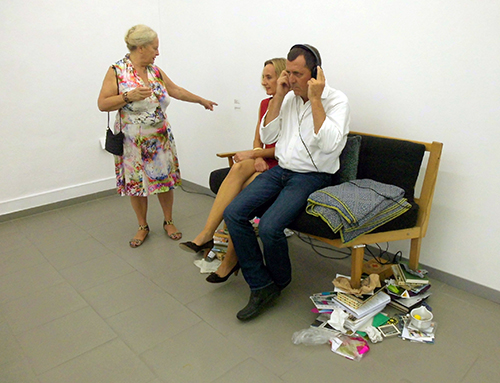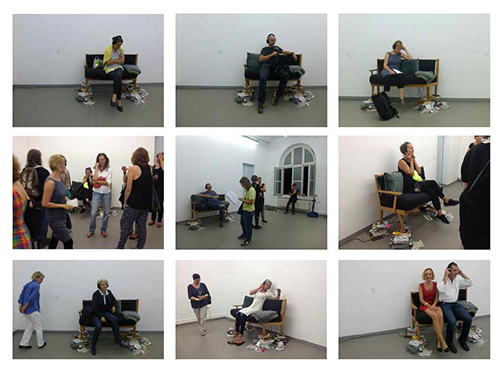 ---